Press Kit
20-25% of Americans have a diagnosable mental and or/substance use disorder in any given year. Suicide is the tenth leading cause of death in the United States. As many as 10% of children experience serious emotional challenges. 15-20% of people in jails and prisons in the U.S. have a serious mental illness.
But we know that treatment works, and that healing and help are happening every day.
Vibrant administers nationally-recognized services including the National Suicide Prevention Lifeline, the NFL Life Line, and NYC Well. Our programs provide hands-on services and resources to people affected by mental health concerns at all stages of life. Vibrant's experts are available to provide information and interviews about our programs, policy issues, and news that impact the people we serve.
Contact Information
For general inquiries, write to info@vibrant.org
For press inquiries, contact Josephine Parr at jparr@vibrant.org or Frances Gonzalez at fgonzalez@vibrant.org
For social media, contact Ashley Vactor at avactor@vibrant.org
For media assets not listed below, contact Kelsey Rauber at krauber@vibrant.org
Media Assets
How To Talk About Mental Health Fact Sheet
Support for Suicidal Individuals on Social and Digital Media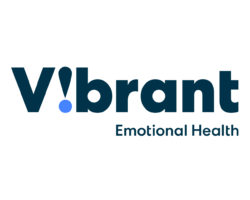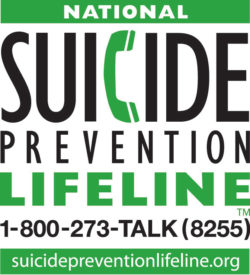 *right click to save above images
Download Vibrant Emotional Health Logo (large)
Download National Suicide Prevention Lifeline Logo (large)
Kimberly Williams 
President and CEO
Kimberly Williams joined Vibrant Emotional Health in 2003 and was appointed President in January 2017. During her tenure, Ms. Williams has led efforts to advocate for better behavioral health policies for high-risk populations, provide state-of-the-art educational opportunities for providers and the public, and strategically maximize the agency's programs in the changing health care landscape. Ms. Williams has formed and led cross system coalitions to advocate for system changes including the Geriatric Mental Health Alliance of New York, which she co-founded and directed. She is a frequent speaker, particularly on older adult mental health, at conferences and events across the country. Ms. Williams serves on a number of advisory and planning committees including The National Coalition on Mental Health and Aging, the New York State Geriatric Mental Health and Chemical Dependence Planning Council, and the NYSHealth Foundation Community Advisory Committee. Ms. Williams contributes to a column on The Huffington Post and has been quoted in The New York Times, Today's Geriatric Medicine, and featured on WABC Up Close, NBC 4 New York, and NY1 among others.
Dr. John Draper 
Director of the National Suicide Prevention Lifeline
Executive Vice President, National Networks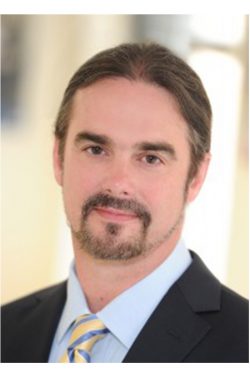 Dr. Draper has nearly 25 years of experience in crisis intervention and suicide prevention work, and is considered one of the nation's leading experts in crisis contact center practices (hotline, online chat, SMS services, etc.). He oversees all aspects of the federally-funded National Suicide Prevention Lifeline network, which consists of over 160 member crisis centers across the country. Dr. Draper frequently presents at national conferences on subjects related to best practices in crisis intervention and suicide prevention, as well as the use of innovative technologies (text, chat, other online programs, etc.) in helping persons in emotional distress. Dr. Draper also frequently discusses the role of persons with lived experience of suicide (attempt survivors, loss survivors, etc.) in suicide prevention. Dr. Draper has been quoted in The New York Times, ABC News, The New York Post, and TIME among others.
Press Releases