June 29, 2023 —
Categorized in: Latest Blog, Latest Blog from Vibrant, Vibrant Updates
Dr. Tia Dole Receives Above & Beyond Innovator Award from City & State New York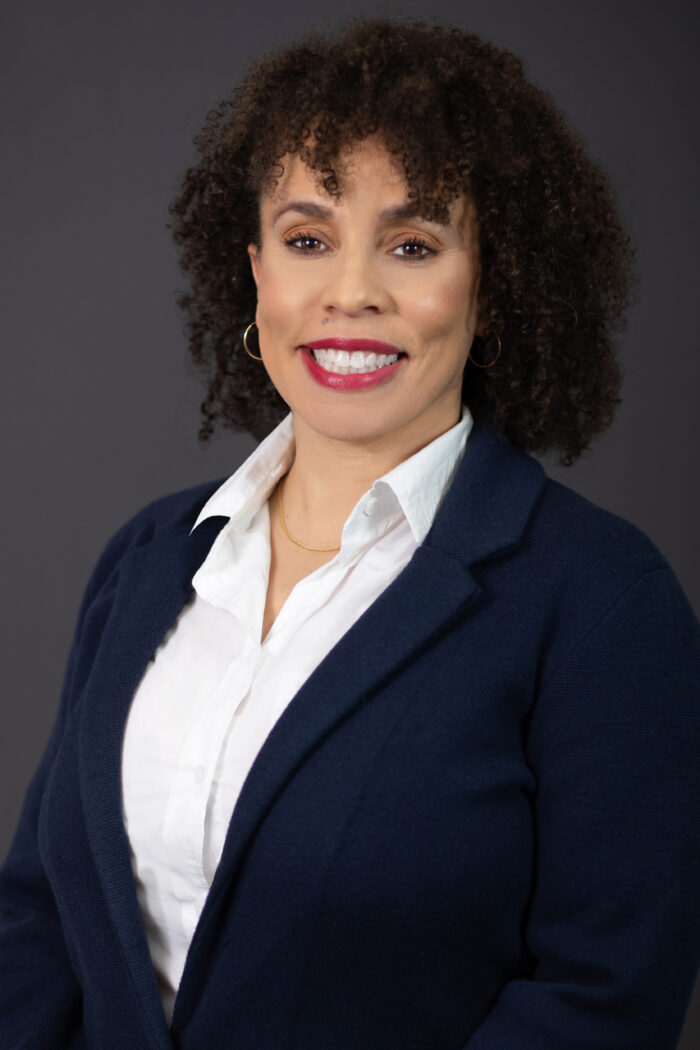 Vibrant Emotional Health Media Contact:
Divendra Jaffar, DJaffar@vibrant.org
Dr. Tia Dole Receives Above & Beyond Innovator Award from City & State New York
Annual List Recognizes Vibrant's Chief 988Lifeline Officer for Success and Innovation in 988's Inaugural Year
New York, NY (June 29, 2023) – Dr. Tia Dole, Vibrant Emotional Health's (Vibrant) Chief 988 Lifeline Officer, was honored by City & State New York and named to its annual list "2023 Above & Beyond: Innovators", which recognizes individuals who demonstrate outside-the-box thinking and outstanding problem-solving, resulting in improved outcomes across the public, private, and nonprofit sectors. This year's list features 50 New Yorkers across industries who have had a notable, positive impact on their respective organizations.
Dr. Dole received recognition on this year's list due to her integral role in the 988 Lifeline's successful first year. Under her leadership, Vibrant has expanded the 988 Lifeline's text and chat capabilities, connected a historic-high number of callers with crucial mental health resources, and developed specialized support for in-need communities, including veterans, Spanish speakers, and Native Americans.
"I am thrilled to be recognized on the 2023 Above & Beyond: Innovators list," said Dr. Tia Dole. "Receiving this award alongside a group of 49 amazing, dedicated New Yorkers is an honor. I hope this list will inspire others to innovate and develop strategies to enact positive change in their organizations and communities across New York."
"We are immensely proud of Tia and her incredible leadership and work to grow the Lifeline and deliver mental health resources to those who need it," said Kimberly Williams, President and Chief Executive Officer of Vibrant Emotional Health. "Since joining Vibrant earlier this year, Tia has significantly impacted our mission to provide critical services to communities when, where, and how they need them. This recognition is well-deserved, and I look forward to all that she and Vibrant will bring to further enhance 988's capabilities and reach as we look to the future of emotional well-being."
As part of the recognition, Dr. Tia Dole was celebrated at an in-person event at The Midtown Loft & Terrace in New York, hosted by City & State New York. The event celebrated the Above & Beyond: Innovators Award recipients and highlighted the range of accomplishments the honorees have had in New York over the past year.
About Vibrant Emotional Health
For 50 years, Vibrant Emotional Health has been at the forefront of promoting emotional well-being for all people. As leaders, advocates, educators, and innovators in mental health, we have been raising awareness and offering support to everyone struggling. We work every single day to help save lives and assist people to get care anytime, anywhere and in any way that works for them. We are unwavering in our belief that everyone can achieve emotional wellness with the right care and support. As part of our work, we administer the 988 Suicide & Crisis Lifeline, funded by SAMHSA, which provides 24/7, free, and confidential support for people in emotional distress across the United States. For more information, please visit www.vibrant.org. Follow Vibrant on Twitter, Facebook, and Instagram.
#  #  #