April 15, 2022 —
Categorized in: Anxiety, COVID-19, Disaster Distress Helpline, Family, Latest Blog from Vibrant, Mental Health, National Suicide Prevention Lifeline, Staying In Balance, Stress, Suicide Prevention, Veterans, Wellness
Trusted Emotional Health and Wellness Services You Should Know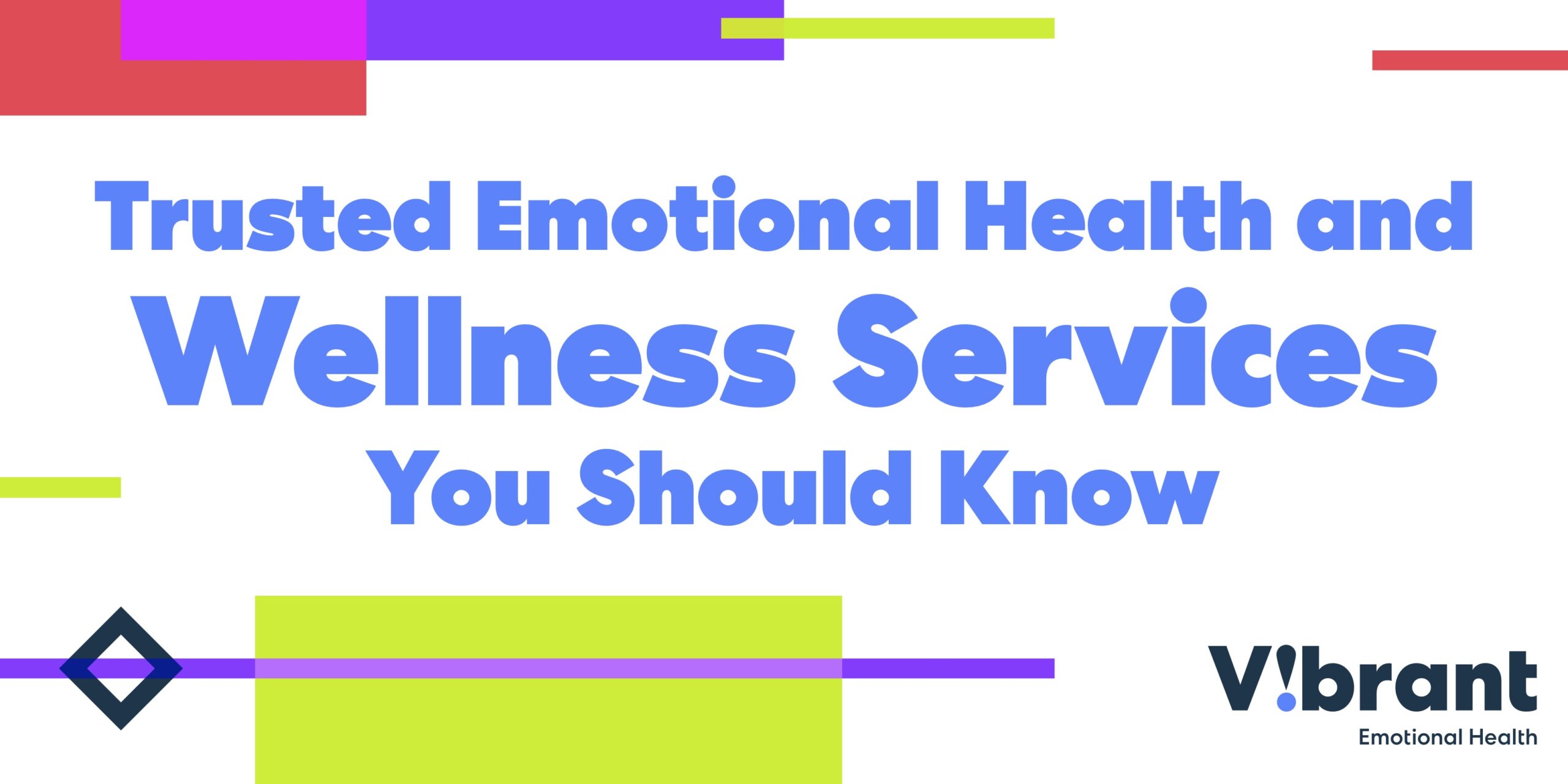 Throughout the winter and into spring, our mental health can be impacted. Especially now, in the 24/7 media age with a global pandemic and graphic news headlines, many people are experiencing heightened anxiety and stress. While it's not always realistic to control your environment, it is possible to control how and where you receive emotional wellness support.
That's where we come in. Vibrant is here to support you this spring (and beyond). We understand the issues people face everyday, and how critical it is to get the right information to the right people in the right moment. So, our team has pulled together a collection of emotional wellness resources to guide and support you, your family, and your community.
For Immediate Help
National Suicide Prevention Lifeline
Call or text 1-800-273-TALK (8255)
The National Suicide Prevention Lifeline is a national network of local crisis centers that provides free and confidential emotional support to people in suicidal crisis or emotional distress 24 hours a day, 7 days a week in the United States.
National Disaster Distress Helpline
Call or text 1-800-985-5990
The national Disaster Distress Helpline is a free, 24/7 hotline providing immediate crisis counseling for people who are experiencing emotional distress related to any natural or human-caused disaster.
Safe Space
Vibrant's Safe Space is home to free resources and tools to provide you with some extra support in an emotionally safe environment. It also includes the Lifeline's crisis chat, that can connect individuals with counselors for emotional support and other services via web chat.
Veterans Crisis Line
Call 1-800-273-8255 and Press 1, chat live, or text 838255
The Veterans Crisis Line provides free, 24/7 confidential support to veterans in crisis and their friends and family members. The caring responders on the line are specially trained and experienced in helping veterans of all ages and circumstances.
---
For New York City Residents
BRAVEline
Call 1-212-709-3222 or text BRAVE to 43961
BRAVEline is New York City's free, confidential anti-bullying service that helps kids manage the emotional challenges that arise from bullying and cyberbullying.
HOPEline
Call 1-877-8-HOPENY or text "HOPENY" to 467369
The HOPEline is New York's state-wide, toll-free telephone hotline, offering help for alcoholism, drug abuse, and/or problem gambling.
NYC Well
Call 1-888-NYC-WELL or text "WELL" to 65173
NYC Well is New York City's free, confidential support, crisis intervention, and information and referral service for anyone seeking help for mental health and/or substance misuse concerns.
---
For Community Programs
Adult Programs
Vibrant's adult community programs help participants in recovery from mental health and substance use challenges learn new skills, navigate the social service system, and reconnect with their communities.
Parents & Caregivers
It's okay to admit that you need extra support and are feeling fearful or anxious about your current situation. We offer unique, highly-tailored programs that meet the distinct needs of parents and caregivers.
Youth & Young Adults
By helping youth and young adults develop skills that will sustain them throughout adulthood, we empower them to succeed in the world of work, achieve emotional well-being, and find their place.
---
For Proactive Self-Care
With our Staying in Balance Toolkit you will find the opportunity to build a self-care action plan, targeted at identifying symptoms of stress, relaxation techniques, self-care assessment checklists, and a comprehensive list of Vibrant's resources.
---
Hope Happens Here
Mental health challenges are not unique.
One in five adults experience mental health challenges.
One in five teens, ages 13-18 years old, will struggle with a mental health condition at some point in their life.
That's why we're on a mission to transform the emotional health of those in need. Share this resource page with others to help spread our message of hope to anyone who needs it. Together, let's make the future more resilient – where emotional wellness is accepted, understood, and supported.
Stay in touch and say hello on Facebook, Twitter, and Instagram.