October 11, 2017 —
Categorized in: Latest Blog from Vibrant, Uncategorized, What's Happening at Vibrant
MHA-NYC Continues to "Just Talk About It"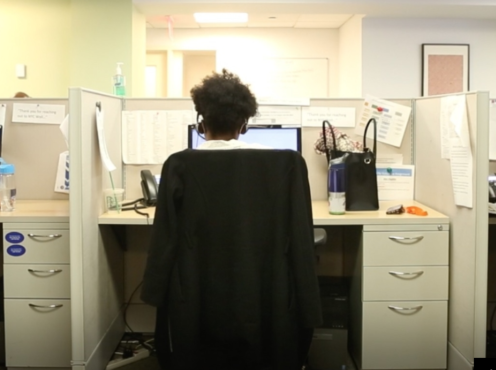 As the country continues to shine a spotlight on mental health, MHA-NYC and its programs have played a significant role in the media and the public's growing discourse on mental health and wellness this quarter.
In July, the NFL Life Line's work with current and former NFL Players, staff, and their families was highlighted by SB Nation, where they interviewed the director of the Life Line, MHA-NYC staff member Dr. Ciara Dockery. Soon after, WNYC debuted a radio segment and written feature on the counselors of NYC Well and the success of the service in supporting New Yorkers in crisis.
In August, Logic's music video for his song "1-800-273-8255" was released. The video, which details the suicidal crisis of an LGBTQ+ youth, brought additional attention to his suicide prevention message and the Lifeline, attention that first began when the song was released in April. At the end of August, Logic coordinated with MHA-NYC for his moving performance of the song at the MTV Video Music Awards, where 50 suicide attempt and suicide loss survivors joined him onstage wearing t-shirts bearing the Lifeline phone number and a message of hope. Dr. John Draper, Director of the Lifeline, gave several interviews in the lead-up to the performance and after discussing the impact of the song and performance on the Lifeline and its positive message, including BuzzFeed, the Wall Street Journal, CNN, and CBS News.
In September, Lisa Furst, the Director of MHA-NYC's Center for Policy, Advocacy, and Education, spoke with InsideSources to discuss what steps parents and educators can take to ensure the safety and health of students. Lisa Furst also worked with Michael B. Friedman, the Chair of MHA-NYC's Geriatric Mental Health Alliance, and MHA-NYC's President and CEO, Kimberly Williams, to publish an article detailing the importance of public policy changes for older adults with psychiatric disabilities in Behavioral Health News.
For National Suicide Prevention Month in September, MHA-NYC and the Lifeline promoted  their #BeThe1To message that everyone can "be the one to" take action to support someone in his or her life that may be in crisis, and raising awareness of the Lifeline and MHA-NYC's services. MHA-NYC coordinated with the web video series NowThis on a video featuring counselors of the National Suicide Prevention Lifeline. The video debuted on World Suicide Prevention Day, and currently has 1.7 million views. Women's Health magazine also shared an in-depth profile of a Lifeline counselor that was published during National Suicide Prevention Week. Dr. John Draper was also featured in a PIX 11 piece discussing the installation of bridge barriers on the George Washington Bridge.
As the quarter wrapped with hurricanes, wildfires, and other disaster events, the Disaster Distress Helpline experienced unprecedented call volume and heightened public awareness. SAMHSA, FEMA, and other agencies shared the Helpline as a resource to the public and media, including outlets such as CNN. Mayor de Blasio and First Lady McCray also announced a new collaboration between the Disaster Distress Helpline and NY Well – both services administered by MHA-NYC – to support community mental health needs and recovery in Puerto Rico and New York City.
Living up to our 2017 Gala pledge to "Just Talk About It," MHA-NYC is working diligently to de-stigmatize mental health issues, share resources, and advocate for wellness for all.