July 16, 2020 —
Categorized in: 988, Latest Blog from Vibrant, National Suicide Prevention Lifeline, Statement, Suicide Prevention
Statement on the FCC's Unanimous Vote to Designate 988 as the National Suicide Prevention Lifeline Number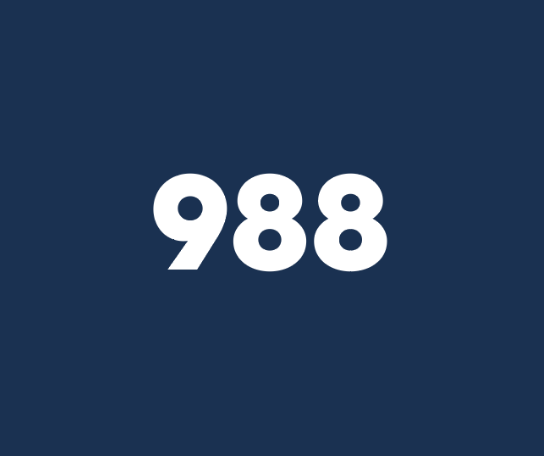 We thank Chairman Pai and the FCC for their leadership in designating a new, nationwide, three-digit number – 988 – for the National Suicide Prevention Lifeline. This is a vital step forward that will increase accessibility of support services for individuals experiencing mental health distress. It will help save lives.
America now needs Congress to act on final passage of The National Suicide Hotline Designation Act, which will provide the funding mechanism, authority and infrastructure needed to make 988 available across the country.
As the administrators of the current National Suicide Prevention Lifeline and other critical mental health crisis and emotional distress support phone lines, Vibrant Emotional Health knows how important 988 will be in creating easier access to mental health crisis services, increasing the effectiveness of suicide prevention efforts and reducing the stigma around mental health.
We look forward to working with the FCC, Substance Abuse and Mental Health Services Administration (SAMHSA), Congress and others to ensure 988, and the necessary technology to support this essential service, are available to the public by July 2022, the FCC's target start date. Until that time, we encourage people in need of emotional support to continue calling the Lifeline at 1-800-273-8255.