December 29, 2017 —
Categorized in: Latest Blog from Vibrant, What's Happening at Vibrant
MHA-NYC and Logic Continue Impact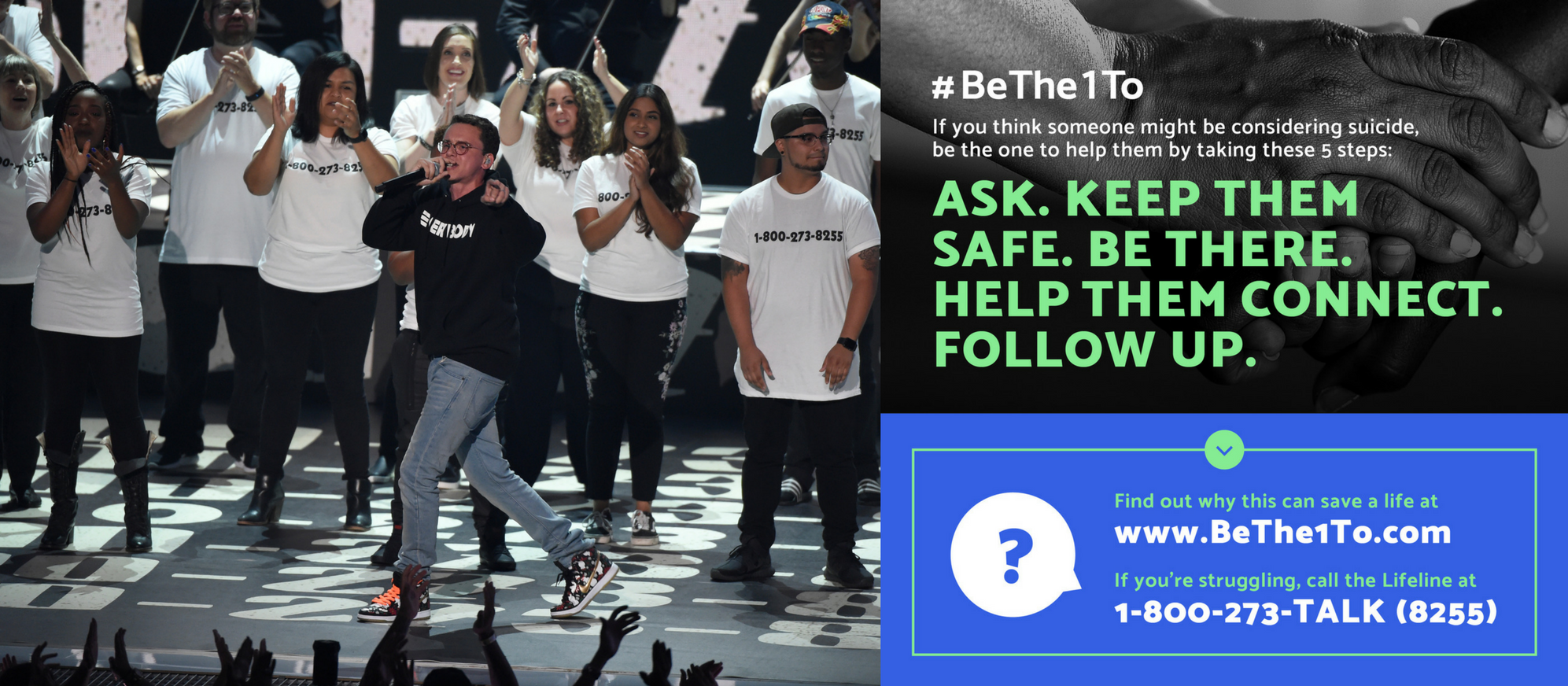 Throughout the Fall 2017 quarter, rap artist and mental health advocate, Logic, continued to bring awareness with his hit single, "1-800-273-8255," named after the Lifeline phone number.
Now, his song has been nominated for two 2018 Grammy awards: Song of the Year, and Best Music Video. The song's music video was also named as the #2 Best Ad of 2017 by Adweek, second only to the famed Fearless Girl installment on Wall Street. Logic's work illustrates that messages of hope can have long-lasting impact in both suicide prevention and beyond. Check out this video about how his song has resonated with millions of listeners, as well as an in-depth profile by CBS. For more insight into how our work with Logic came to be, read this Forbes interview with Logic's manager, and look at the stats for the Lifeline that Logic shared in this Billboard piece.
Since the release of his single in April, the musician has continued to show his support of the Lifeline and mental health services by performing his song with 50 suicide attempt survivors and loss survivors at the MTV Video Music Awards on August 27, 2017. Shari Sinwelski, Lifeline's Associate Project Director, also participated in a panel about the song's music video in the days after the VMA performance. The music video addresses suicide prevention through the story of an LGBTQ+ youth who struggles with his identity and suicidal ideation. Watch the panel here.
Thanks to the heightened public awareness of the Lifeline due to increased media and National Suicide Prevention Month, as well as a general increase in call volume compared to last year, the Lifeline experienced its highest-ever call volume during September 2017. After Logic's performance at the Video Music Awards, the Lifeline saw a 50% increase in call volume in the hours after the show. Since the song's release, the Lifeline website has also gained an extra 100,000 visitors per month.
We are grateful for the impact of the public health message in Logic's song, and eager to continue our work of innovating suicide prevention messaging in 2018.