February 3, 2021 —
Categorized in: Latest Blog from Vibrant, Mental Health, Stigma, TFI, The Fellowship Initiative
Meet a TFI Fellow: Jose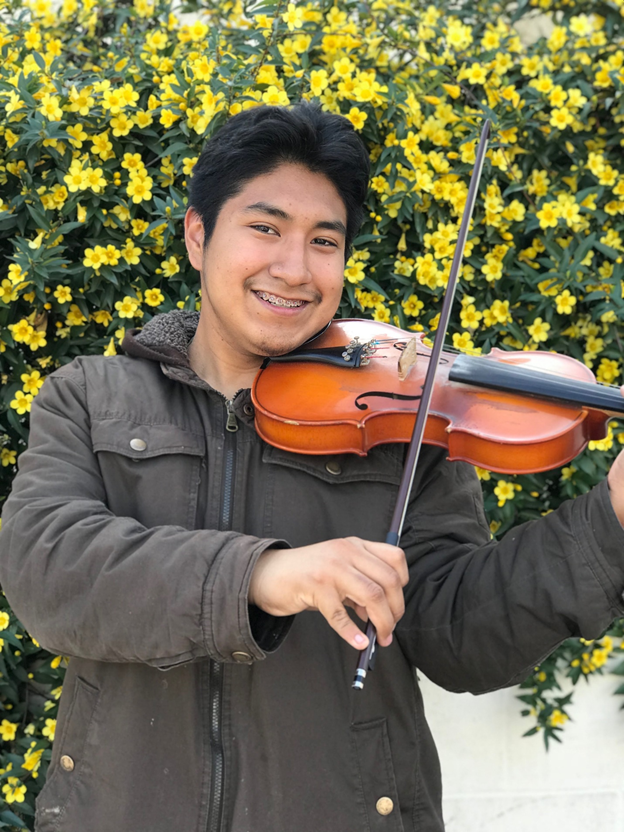 As a first generation Mexican-American student, I am aware of the stigma associated with mental illness in the Latino community, especially among males. Throughout my life, I have faced multiple challenges. I am the youngest son of a Latino family of two children. I never got to meet my dad, and by the time I was 4-years-old my mother passed away from a heart attack.
Growing up without my parents was difficult even when I had extended family who took care of my brother and I. In addition to having difficulty grieving and coping with the loss of my mother, I was also struggling with anxiety, depression and suicidal ideation during my childhood and adolescence. As in most Latino households, talking about my emotions was not encouraged and at times was seen as a sign of weakness. I felt like I was fighting an uphill battle without having proper resources, support or understanding, and as a result I got frighteningly close to quitting this battle numerous times.
I tried to stay occupied and got involved in different school-related activities hoping that by being distracted my mental health challenges would eventually disappear. Fortunately, I joined The Fellowship Initiative (TFI) during my sophomore year in high school. TFI provides intensive academic and leadership training to help young men of color from low income communities to complete their high school education, and to better prepare them to excel in college. TFI also provides a variety of services to students including emotional support. Mayra Perez, Vibrant's TFI Clinical Case Manager, reached out to me on a weekly basis to conduct emotional wellness check-ins. Having someone who actually cared about me and wanted to know how I was doing meant a lot to me.
At first it was somewhat uncomfortable sharing my feelings and past experiences, since this was something new for me. I had never been given the space to talk about myself and it took me some time to be able to open up. After sharing my emotional struggles with my clinical case manager, she encouraged me to receive mental health therapy services. Seeking mental health treatment services can be intimidating, however, Mayra was able to link me to services and accompanied me to my first therapy session. Receiving therapy has provided me with a sense of empowerment and given me the hope and motivation I was previously lacking to take charge of my mental health. I now view therapy as a self-discovery process. I have learned to implement healthy coping skills that have ultimately improved my mental wellbeing and overall quality of life.
I am currently a freshman in college and I continue to meet with my therapist every week. I talk about my feelings to avoid letting them get bottled up. I prioritize self-care and practice something that I enjoy every day. I have decided to share my mental health journey because the stigma surrounding mental health represses and isolates far too many people, especially young men of color. My ultimate goal is to continue to empower my peers to safely advocate and receive help to address their mental health needs without fear of stigmatization, discrimination or harassment. As a result, our generation can accept that it is OK to NOT be OK.