June 20, 2017 —
Categorized in: Latest Blog from Vibrant
"Just Talk About It" for Mental Health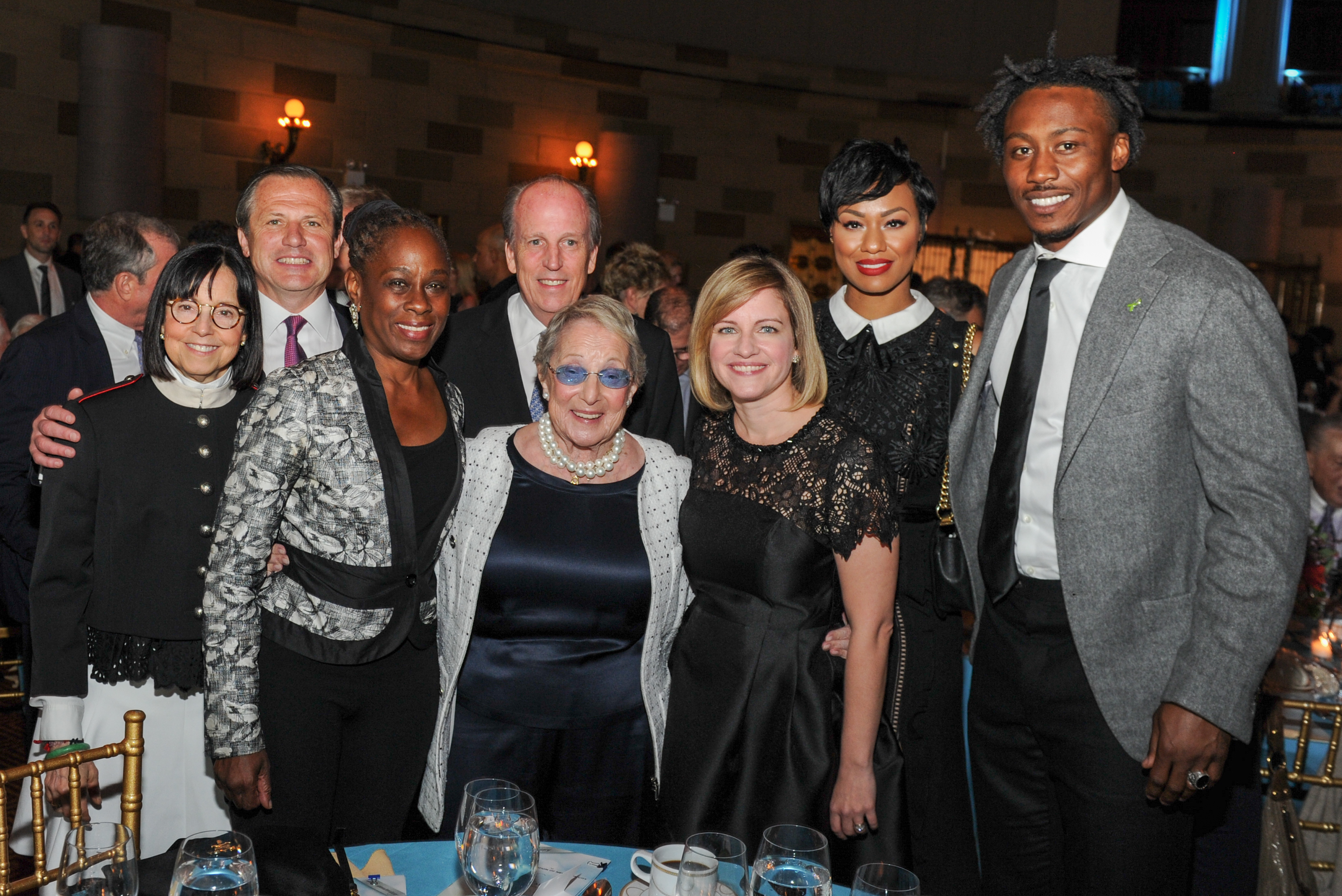 On June 7, 2017, MHA-NYC hosted its 25th Annual Gala celebration, "Just Talk About It: Stories of Recovery and Success" at Gotham Hall in Manhattan. The benefit focused on the power of 'just talking about' mental health and celebrated those who, through public words and deeds, have helped thousands find hope and care. The gala exceeded its fundraising goal, raising over half a million dollars in support of programs and services, and improving the lives of people impacted by mental health challenges in New York City and across the United States.
More than 300 leaders in business and government attended the event, which was hosted for the second year in a row by Bill Ritter, Co-Anchor of WABC's Eyewitness News.
The Gala was an inspiring night that brought the conversation about mental health issues into the open, and demonstrated how simply talking can lead others to take action and achieve wellness.
The First Lady of New York City, Chirlane McCray, was honored for her leadership and commitment around ThriveNYC and her introduction of NYC Well, the City's comprehensive call, text, and chat hotline for mental health support administered by MHA-NYC.
New York Giants Wide Receiver, Brandon Marshall, and his wife, Michi Marshall, were recognized for their ongoing mental health advocacy after Brandon disclosed his battle with Borderline Personality Disorder in 2010 and became an inspiration and role model to fans everywhere. Brandon and Michi continue to do great work with their organization Project 375.
The Zirinsky family, led by matriarch Cynthia Zirinsky, was recognized for over five decades and three generations of continuous Board membership and commitment to improving mental health services. The dedication that the Zirinsky family has shown to MHA-NYC and the mental health field is unequaled. Cynthia and Richard Zirinsky were among the earliest supporters of MHA-NYC and many other mental health endeavors. Legendary CBS News producer Susan Zirinsky created award-winning programming on mental illness, exposing the debilitating stigmas and myths that surround it. Son-in-law and TV news innovator Joe Peyronnin has been a member of the MHA-NYC Board for 15 years.  The Zirinskys' grand-daughter, Cynthia Eckes, has continued the family tradition by recently joining the MHA-NYC Board.
See the event photos here. Watch all of the videos here.
While the gala is over, there are still ways to participate. Learn more about our ongoing text-to-pledge here.