July 19, 2018 —
Categorized in: Uncategorized
Changing the Conversation Around Suicide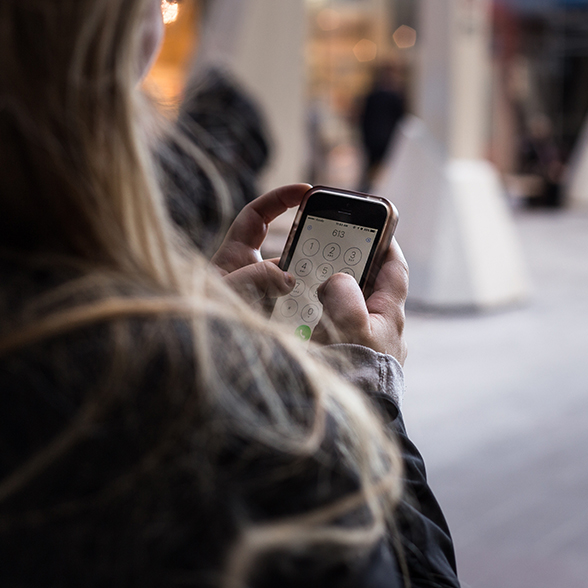 By Kimberly Williams, President and CEO, Vibrant Emotional Health
This past June a series of events shed light on a growing public health problem. The Centers for Disease Control (CDC) released a report stating that suicide rates across the country have risen over the last 20 years. This study was released during the same week as two high profile people, Kate Spade and Anthony Bourdain, died of suicide. The public response to these events was unprecedented.
The grief surrounding the losses of Spade and Bourdain, as well as the CDC report release, sparked a national conversation around the issue of suicide and suicide prevention. The close occurrence of these events brought about an increase in the media's coverage of suicide for which the messaging was mostly positively focused on what people can do to help. As part of that message there was significant sharing of the National Suicide Prevention Lifeline's phone number across magazine covers, online outlets, and social media platforms on a scale we have not encountered before. On a normal day, the Lifeline averages 250 mentions in media articles. On June 8, the day Anthony Bourdain's suicide was reported, the Lifeline had over 11,000 mentions, with other days that week seeing over 10,000 mentions.
Over the course of a week, Vibrant staff John Draper, PhD, Anitha Iyer, PhD, and Shari Sinwelski, MS, EdS, and I conducted interviews with over 30 outlets, including the Wall Street Journal, CNN, The New York Times, Reuters, CBS Sunday Morning, USA Today, BBC, and NBC News. CNN created banner ads for their website from Lifeline materials that pointed to the Lifeline website, and ran the phone number throughout their coverage, including their hour-long special on suicide prevention with Anderson Cooper. People magazine and Entertainment Weekly featured Kate Spade, Anthony Bourdain, and the Lifeline phone number on their issue covers the week after their deaths.
The sharing of the Lifeline phone number as a resource by the public and in media made more people aware of the Lifeline's services, resulting in more individuals reaching out for help. On June 8 and 9, the Lifeline call volume increased by 65%, eventually increasing to over 10,000 calls in a single day – the largest single day call volume in the Lifeline's history. In addition to an increase in calls, the Lifeline website saw a significant increase in visitors.
These record numbers confirm the importance of the Lifeline as a critical safety net for people experiencing crisis across the country. The crisis counselors at over 150 local crisis centers who answer the Lifeline calls, including Vibrant's Here2Help Contact Center, are to be commended for their lifesaving work and dedication. They are the heroes of the Lifeline, and the impact of their efforts and skills is incalculable.
What also became clear during this time was the desire for people, including members of the media, to know how to support friends and family members who might be struggling with emotional challenges. Studies have shown that sharing stories of people who have gotten through their suicidality and gone on to live fulfilling lives can help people currently going through moments of crisis. Here is an important fact that does not get nearly enough attention. For every one person that dies by suicide, 278 people think seriously about suicide but do not attempt. There are powerful stories of hope. We need to share these stories, as well as the ways that we all can support and help our loved ones in times of crisis.  This has long been Vibrant and the Lifeline's message. Our #BeThe1To campaign provides five simple steps to help someone who may be suicidal. People are looking for skills like this to help support their loved ones, and our message and tools are reaching more people than ever before as evidenced by the surge in visitors to the #BeThe1To site.
It gives me great hope that more people are reaching out to help themselves and to help one another. Suicide is preventable.  We have the resources and tools.  Let's use these tools and be there for ourselves and the people we care about in our lives.