June 20, 2017 —
Categorized in: Latest Blog from Vibrant
Changing the Conversation with Music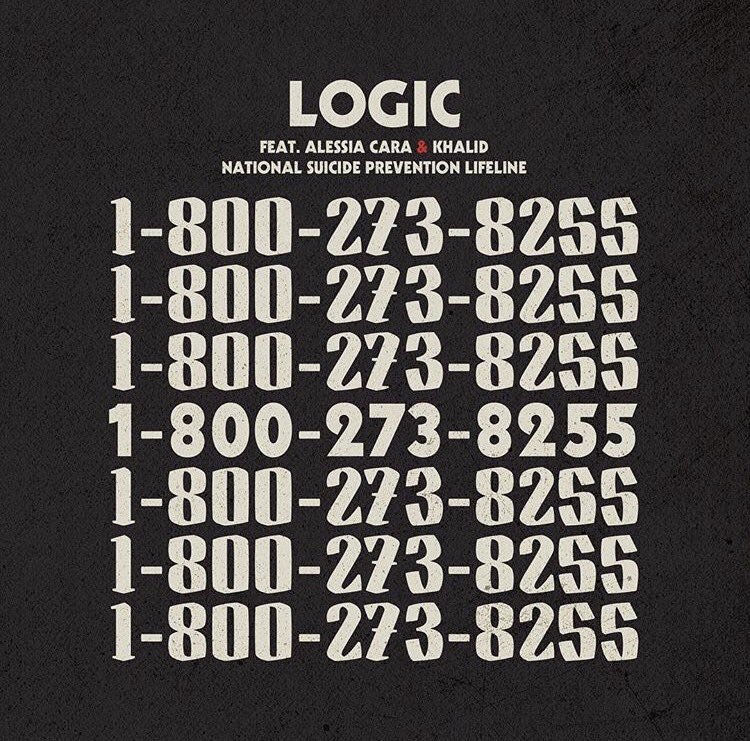 On April 28, 2017, rap artist Logic released his suicide prevention anthem, "1-800-273-8255," ahead of the release of his album Everybody.  The song is named after the National Suicide Prevention Lifeline's national phone number, and encourages individuals in crisis to reach out.
The song, which features Alessia Cara and Khalid, details the story of a person in suicidal crisis who calls the Lifeline and finds hope through the support of a Lifeline crisis counselor. At the end of the song, the caller expresses their new lease on life.
On the day of the song's release, the Lifeline received the second highest daily call volume in its history.
Spotify reported 55+ million streams of the single and it appeared on Spotify's Global Viral Chart. It also ranked #9 on the United States Top 50 Chart in the six weeks after its release.
Users searching for the Lifeline phone number on Google often searched for it in conjunction with the terms "lyrics," "logic," and "suicide," indicating a sharp increase in searches related to both Lifeline and Logic in a short period of time.
This song has been an unprecedented, watershed event for the Lifeline and MHA-NYC. Through his artistic voice, Logic has addressed suicide thoughtfully and creatively, and has inspired fans to seek help and find hope. This song has proved that it is possible for suicide prevention organizations and artists to come together to promote positive mental health messaging.
For more information, click here for the press release.