June 28, 2022 —
Categorized in: Latest Blog from Vibrant, LGBTQIA+, Mental Health, Pride Month
Celebrating the LGBTQ2SIA+ Community with Resources and Support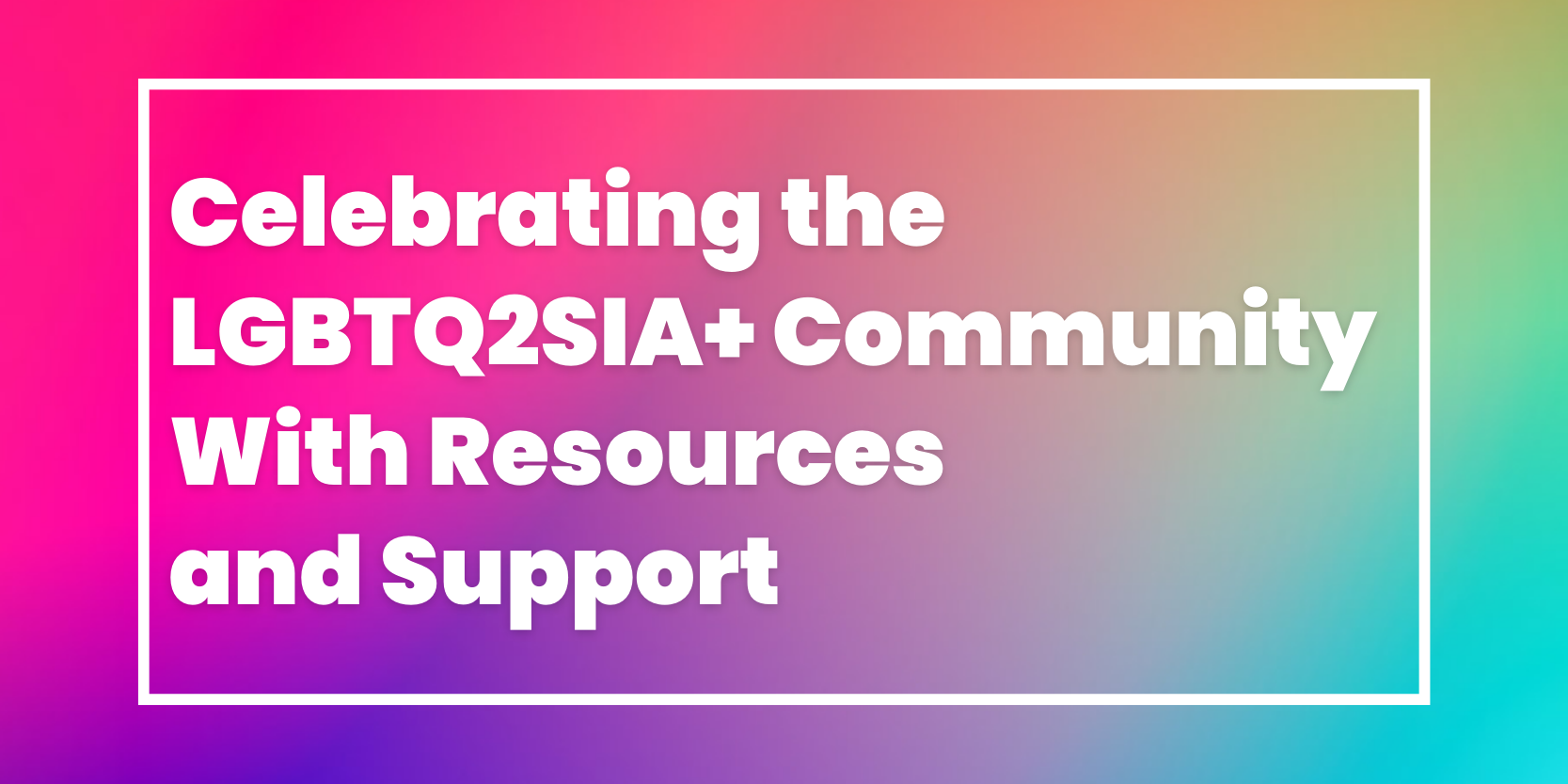 Pride Month is a wonderful time to show up for the LGBTQ2SIA+ community.
While support for people who identify as Lesbian, Gay, Bisexual, Trans/Transgender, 2Spirit, Queer, Questioning, Intersex, and Asexual (LGBTQ2SIA+) has steadily improved since Stonewall, there are still barriers that can cause LGBTQ2SIA+ individuals to not seek emotional support.
They are at disproportionate risk for depression, suicide, and other behavioral health concerns. People who are young, older adults, transgender, Black, Indigenous and/or Native American, Latine, Asian, and people with disabilities also all face additional levels of risk, isolation, and marginalization.
So, what can you do to help?
Be an active ally. Listen more than you speak. Respond with positive words. Act when asked. And, help us spread a message of hope to those who need it most by bringing awareness to mental health within the LGBTQ2SIA+ community.
Below we've curated a list of important resources and tools you can use to educate others and share with anyone who is looking for support.
Vibrant Emotional Health Resources for the LGBTQ2SIA+ Community
NYC Well
Call 1-888-NYC-WELL or text "WELL" to 65173
NYC Well is New York City's free, confidential support, crisis intervention, and information and referral service for anyone seeking help for mental health and/or substance misuse concerns.
National Suicide Prevention Lifeline
Call 1-800-273-TALK (8255) or chat online
The National Suicide Prevention Lifeline is a national network of local crisis centers that provides free and confidential emotional support to people in suicidal crisis or emotional distress 24 hours a day, 7 days a week in the United States.
Disaster Distress Helpline
Call or text 1-800-985-5990
The national Disaster Distress Helpline is the nation's 24/7, free hotline providing immediate crisis counseling for people who are experiencing emotional distress related to any natural or human-caused disaster.
Safe Space
Vibrant's Safe Space is home to free resources and tools to provide you with some extra support in an emotionally safe environment. It includes the Lifeline's crisis chat that connects individuals with counselors for emotional support and other services via webchat. 
Additional Behavioral Health Resources for the LGBTQIA+ Community
Trans Lifeline
1-877-565-8860
The Trevor Project
1-866-488-7386
SAMHSA Behavioral Health Services Locator
1-800-662-HELP (4357)
Black Trans Advocacy Coalition
National Queer & Trans Therapists of Color Network
Pride Happens Here
Remember that it's important to be an ally beyond June. With your help, we can bring our high-quality services and support to people, when, where, and how they need it. We can advance access to care with dignity and respect. We can make the future Vibrant for all.
Learn more about Vibrant and our mission by following us on Facebook, Twitter, and Instagram.
To view our full list of mental health services, visit: https://www.vibrant.org/lets-make-our-future-vibrant.