September 9, 2016 —
Categorized in: Latest Blog from Vibrant
After 15 Years: Reflections on 9/11 from the Center of the Largest Disaster Mental Health Response in World History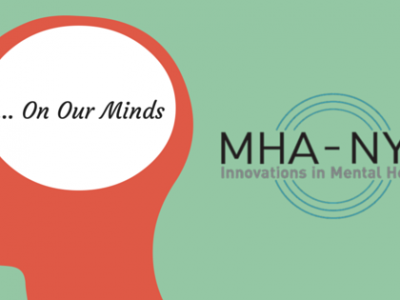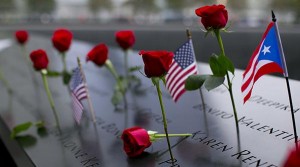 I emerged from the subway on that clear Tuesday morning, likely the last train to Manhattan before America's great city locked down to become a militarized zone. It was about 9:15 AM, just minutes after the second plane hit the Twin Towers, and I could see the smokestacks billowing disaster about 20 blocks south of our MHA of NYC offices on Broadway.
At that time, I was the Director of LifeNet, the City's 24/7/365 crisis, information and referral line. I walked into our hotline area, and it was stone silent, other than the radio reporting the facts, which were changing hourly. It was the quietest day in our hotline's history, as everyone was glued to his or her television sets, trying to determine if this was the beginning of the apocalypse. The gloomy silence of our office was suddenly broken when the three top dogs of the City's Crisis Intervention Unit charged in, each of them marked with soot and dust. They had barely escaped the collapse of Tower 7, where they had been deployed because it ironically (and tragically) housed the City's emergency bunker in the event of a disasters. Isaac, the head of the City's Crisis Intervention Unit, liked to refer to my Texas roots, and did again here, uttering a phrase I will never forget: "Cowboy, we're gonna run the whole thing through here."
Looking at our half-empty, quiet office, I shrugged my shoulders. "Sure, OK." I had no idea what he meant, but I knew it would not be quiet around here for long.
In terms of funds for support services, 9/11 fueled the largest disaster mental health response in world history, a threshold that remains unmatched today (over $137m in public funds, even more in private funds). However, before the seemingly endless outpouring of disaster funds flowed into NYC, I was working with the City, the Red Cross and many other behavioral health and emergency service providers to supply 24/7 support staff at the City's Armory, where family members were flocking to gather information about missing loved ones. We were also deploying support staff to offices, schools and community centers to calm distressed people, requests in type and number that our hotline had never seen before.
When funds finally arrived, we became the central number for all disaster mental health needs in the tri-state area. We doubled our hotline staff and created a training center. This expansion allowed us to accomplish unprecedented things in an unprecedented situation. Call volume doubled (another 40,000 per year called). We facilitated top expert trainings for over 5,000 licensed therapists in Psychological First Aid and trauma-focused therapies (exposure, CBT, etc.). We also enrolled over 13,000 people in the 9/11 Behavioral Health Treatment Program (established by the 9/11 Fund and The American Red Cross), a benefit for 9/11 family members and evacuees that funded up to $3,000 for all mental health/substance abuse treatment services, no matter what city, state, or country they lived in.
As we were the "meta-service for all mental health services," we had to know about all the 9/11-funded programs so we could coordinate referrals for people in need and make sure they received information for the right service. To that end, I established and chaired the Trauma Resource Network, a consortium of all programs in the City funded to provide services for 9/11-affected populations. This very large group met for almost three years, and it allowed us to promote collaboration, reduce duplication and effectively, together, reach populations at all phases of the recovery effort. I also established and chaired the Uniformed Services Committee, bringing together for the first time key leaders from uniformed cultures including police, firefighters and EMS. These groups were very different but had two issues in common: they were greatly impacted by 9/11, and they were all well known for avoiding help-seeking. Together, we worked to promote outreach and stigma reduction across these cultures, and helped them connect to confidential and specialized services to fit their needs.
As a federally-funded case study conducted by the National Center for Post-Traumatic Stress Disorder (PTSD) noted in their description of New York's 9/11 mental health response:
Communication systems are a critical element of a disaster mental health response plan. "The communications infrastructure [such as LifeNet] must be something that consumers recognize, government recognize, and providers recognize as a central means of communicating about or accessing services." It is critical for this system to be in place beforehand…. A joint venture of NYC DMH and the Mental Health Association, LifeNet had relationships with government at all levels and with service providers. It was critically important, perhaps the 'single most important asset in the response.'" (Norris et al., 2006)
From that Tuesday 15 years ago, through today and tomorrow, our agency has been working to help people recover from 9/11 and other disasters. However, many of the lessons we learned about coping with the aftermath of disasters were learned in the long shadow of 9/11.  Perhaps the two most important ones that I learned over time was (a) the essential value of a broad scale crisis service like ours in the recovery and healing process in a disaster's aftermath, and (b) the need to have long term services for persons in communities emotionally affected by disasters, not simply ones that go away after 6 months or a year.
Regarding the latter lesson, there is much made of how the vast majority of people emotionally impacted by disasters recover within weeks or a few months. However, it is also clear that roughly 40% of persons continue to have emotional problems 6 months to 1 year after the disaster, and will need ongoing services. In one example: I am also a private practitioner, and I have a client who lost her husband when the Towers fell. After years of her life subsequently unraveling, she only began to get sober and stable over the past year. In spite of these longer-term complications that can occur, most disaster mental health services are funded from 6 months to a year after the disaster, before funds are pulled to enable more support for the next disaster.
These valuable two lessons—the essential role of crisis centers and the need for some element of a disaster service to "always be there"—underpinned MHA of NYC's efforts to promote the idea of a national disaster distress helpline. This service could be a small network of centers that would always be there, a phone number that anyone that was emotionally affected from any disaster could call at any time for help from a "disaster-savvy" counselor. Further, this helpline could work with local crisis centers in the disaster-affected areas and equip them with disaster-ready tools and knowledge to help them provide ongoing help to people in their communities for months and years to come.
Finally, beginning in 2012, SAMHSA began funding the national Disaster Distress Helpline (DDH), accessible 24/7/365 via phone or text (1-800-985-5990). Now funded as a part of the grant for the National Suicide Prevention Lifeline, the project's operations are supported through the work of five disaster-trained Lifeline network centers. Further, DDH staff provide technical assistance (training, tools, fact sheets, etc.) to all crisis centers in all areas that have been impacted by natural or man-made disasters. I want to extend my gratitude to Christian Burgess, the current and founding DDH Project Director, for his tireless, dedicated work to helping us be there for all communities impacted by disasters, across the United States and its territories.
Fifteen years ago, we could not have imagined how quickly the world would change after two planes tore a hole in the hearts and minds of people everywhere. However, I feel honored to have been a positive part of this unwanted change, to be here at the Mental Health Association of New York City, still learning about what it takes to bring people together after a disaster, to better engage their social and service supports, and to help them restore some semblance of routine amidst the chaos and loss in their lives. We may not know if there will ever be anything comparable in scope like 9/11, but we are more ready than ever to provide support in the right way at the right time, no matter what happens.
---
Dr. John Draper is one of the nation's leading experts in crisis contact center practices (hotline, online chat, SMS services, etc.). As Project Director, he oversees all aspects of the federally-funded National Suicide Prevention Lifeline network, which consists of over 160 member crisis centers across the country.