May 22, 2017 —
Categorized in: Latest Blog from Vibrant, What's Happening at Vibrant
Mental Health Awareness Month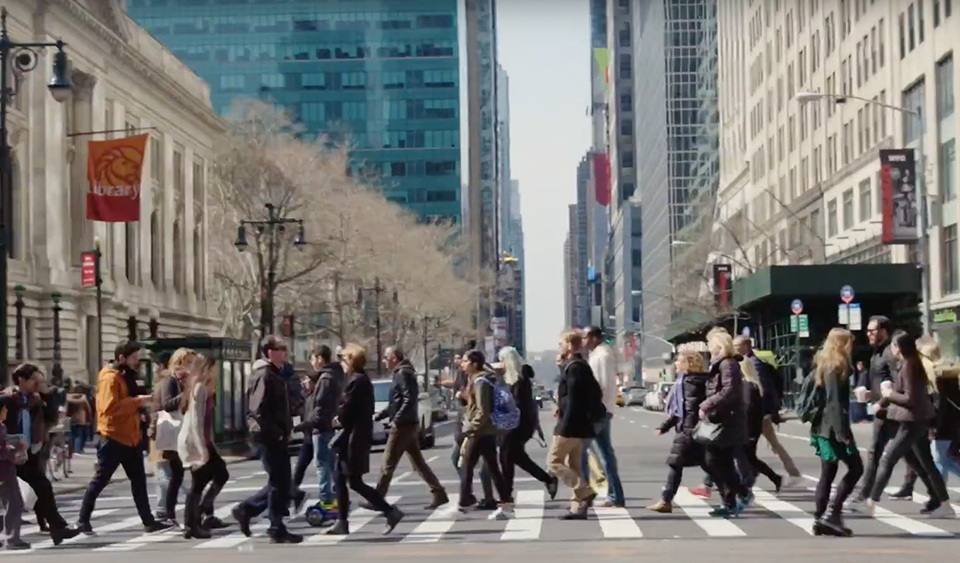 Mental health issues impact each and every one of us.
Over the past number of years there has been greater recognition about the impact that mental health issues have in our society. Public perceptions, services, and policies are undergoing major transitions. MHA-NYC is proud to be a leader in shaping the conversation and advancing the field.
Join us this May for Mental Health Month as we continue to spread awareness about #mentalhealth, the services we offer and more.
---
Our Services:
NYC Well – NYC Well is a one click, one call connection to counseling, crisis intervention, peer support and referrals for treatment and support services, serving New York City's five boroughs. NYC Well is free, 24/7/365 confidential mental health support for all New Yorkers. Please dial 1-888-NYC-WELL to speak to someone now. You may also Text "WELL" to 65173 or chat online here.
National Suicide Prevention Lifeline -If you're thinking about suicide, are worried about a friend or loved one, or would like emotional support, the Lifeline network is available 24/7 across the United States. Please call us at 1-800-273-TALK (8255) or chat online by clicking here.
Disaster Distress Helpline – The Disaster Distress Helpline is a national hotline dedicated to providing year-round immediate crisis counseling for people who are experiencing emotional distress related to any natural or human-caused disaster. Please dial 1-800-985-5990 or text TalkWithUs to 66746  to connect with a trained crisis counselor.
Veteran's Crisis Line – If you're a Veteran in crisis or concerned about one, responders at the Veterans Crisis Line online chat offer help that can make a difference. Caring, qualified VA responders are standing by to provide free and confidential support. Please call us at 1-800-273-8255 and dial 1 or chat online by clicking here.
To learn more about MHA-NYC's services, please click here.
More Resources:
Learn about What We Know About Mental Health here!
The #BeThe1To campaign promotes spreading the message that we can all take action to prevent suicide, and that healing, hope and help can happen.
You Matter is a movement to spread the word that your problems, your worries, your fears, and above all you—unique and real you—matter. Visit our Tumblr page too!
The NFL Life Line is a free, confidential, and independently operated resource that connects current and former NFL players, coaches, team and league staff, and their family members who may be in crisis with trained counselors who can help individuals work through any personal or emotional crisis.
The Trevor Project is the leading national organization providing crisis intervention and suicide prevention services to lesbian, gay, bisexual, transgender and questioning (LGBTQ) young people ages 13-24.
The JED Foundation is a national nonprofit that exists to protect emotional health and prevent suicide for our nation's teens and young adults.
SAVE is one of the nation's first organizations dedicated to the prevention of suicide. Their work is based on the foundation and belief that suicide is preventable and everyone has a role to play in preventing suicide.
Suicide Prevention Resource Center  is the nation's only federally supported resource center devoted to advancing the National Strategy for Suicide Prevention. SPRC is funded by the U.S. Department of Health and Human Service's Substance Abuse and Mental Health Services Administration (SAMHSA)
American Foundation for Suicide Prevention raises awareness, funds scientific research and provides resources and aid to those affected by suicide.
Ditch the Label  is one of the largest anti-bullying non-profits in the world.  Their award-winning work spans across the USA, UK and Mexico; empowering people aged 12-25 to overcome bullying. We are a digital non-profit, which means that most of our support is provided online through our website and partnerships with games and social networks.
The National Council for Behavioral Health  The National Council for Behavioral Health is the unifying voice of America's mental health and addictions treatment organizations. Together with more than 2,800 member organizations, serving 10 million adults, children and families living with mental illnesses and addictions, the National Council is committed to all Americans having access to comprehensive, high-quality care that affords every opportunity for recovery.