October 17, 2023 —
Categorized in: 988, 988 Lifeline, Español, Latest Blog, Latest Blog from Vibrant, Mental Health, Mental Health Awareness, Minority Mental Health, Wellness
Linea Pas Call Center in Puerto Rico
BY JEANNETTE CRUZ, INTERNAL COMMUNICATIONS MANAGER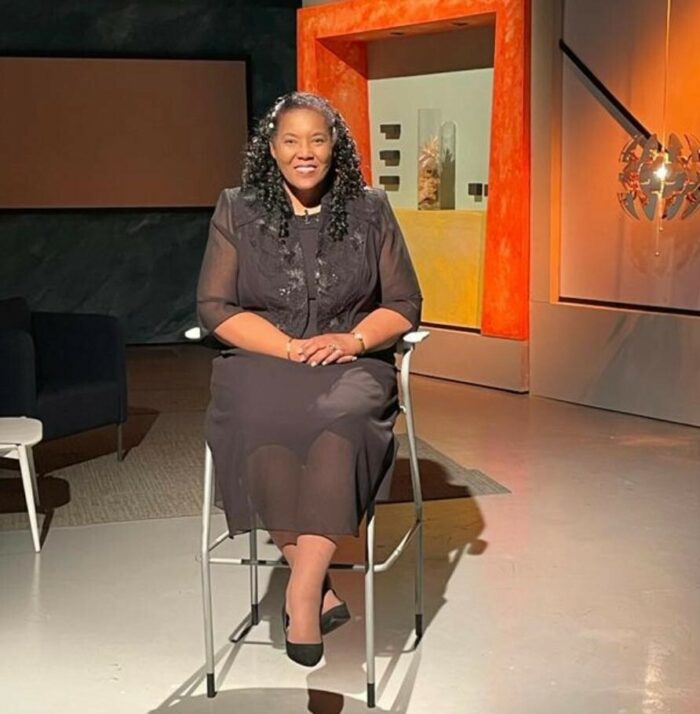 We asked Dra. Monserrate Allende Santos, Director of Puerto Rico's Línea PAS, (Puerto Rico's 988 system), to tell us more about the crisis line. Here's what she had to say.
Tell us how long you've been working in mental health: 
I've been in the mental health field since 1989, following the damage and impact of Hurricane Hugo in Puerto Rico. I have been with Línea PAS since its inception in 2001, just two days after the 9/11 terrorist attacks, to support those affected by this event in the United States.
Tell us more about Línea PAS:
Línea PAS has been in service for 22 years and has a community outreach program, a mobile crisis intervention team, and a biosecurity response team. Linea PAS is made up of interdisciplinary staff with Master's degrees in social work, counseling, and psychology, who answer the line 24 hours a day, seven days a week. The crisis line receives 36,000 calls a month, serves the entire island, and connects individuals with all mental health service providers in Puerto Rico. Its community outreach component is made up of 300 mental health facilitators, who travel and offer psychological first aid from door to door following an emergency or disaster and refer anyone with service needs to Línea PAS. 
How would you describe its impact?
The crisis line is very well-known and respected throughout the island. It is a crucial resource for several organizations, including first responders, who use and promote Linea Pas to reach those needing mental health assistance. Our news channels allow us to educate the public about mental health. 
We saw a large impact during the pandemic when Linea PAS was responsible for providing emotional support to the entire population. In 2019, we received 170,000 calls. In 2020, that number went up to 936,000 calls in a year. As our numbers increase, this tells us that we are reducing the stigma. People are beginning to understand the importance of talking about their mental health. You don't have to wait until you have negative thoughts to seek help. You do not need to have a mental health diagnosis to seek help. Truly, if there is no mental health, there is no health. 
It's an honor to serve the island of Puerto and also a privilege to provide Spanish chat and text services for all of the United States. We have the tools to provide support, stability, and security to the Hispanic/Latino population. During those moments of intervention, we can see how much they appreciate our services. There's a lot of need, hopelessness, and loneliness, so it is a privilege to be the safe place for them to open their hearts and allow us to be a light in their healing process. 
Do you see a common thread (issues, concerns) with callers right now? 
Puerto Rico has experienced many continuous, severe, and intense hurricanes and earthquakes, in addition to the pandemic and everyday stress, all of which provoke a fragile state of mind and cause anxiety and depression. So, we are the source of hope and assistance. 
What is something you wish others understood about the Hispanic/Latino community in order to better serve them? 
It takes cultural sensitivity and understanding, empathy, commitment, and listening from the community's point of view. They have been through a lot of trauma, which we cannot see, so we have to actively listen and recognize what they feel. 
What makes you most proud of your team in Puerto Rico? 
Firstly, we are Hispanic. We have a wonderful language — Spanish. I am very proud of my staff. They are committed and deliver the best support to individuals on the other end of the phone. I feel proud to be Puerto Rican and Latina. I am also proud of the respect Puerto Rico has for its mental health services.