July 2, 2014 —
Categorized in: Latest Blog from Vibrant
The Start of a Fulfilling Career: Joel's Story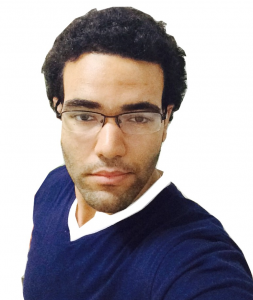 Joel's experience at the ASC in the Bronx prepared him not only for a new job opportunity and college, but he learned the importance of coping with his emotional challenges in order to grow and achieve life-goals.
When Joel completed the program at the Bronx Adolescent Skills Center (ASC), he thought that his experience with the dedicated ASC staff and his fellow classmates had come to a bittersweet end. That was before he accepted a Youth Advocate position at the Bronx Family Resource Center (FRC). This gave Joel a career start, but more importantly, a workplace that was just as nurturing as it was professional.
"It feels like family," said Joel, who has been in the position for a little over a month.
Joel, who was tormented and bullied in high school, found a welcoming environment at the ASC working alongside staff who helped him find his identity and reach his short-term goals. Joel currently attends Bronx Community College and credits the ASC for all that he's learned. "Everything I have learned in terms of my attitude, maturity and growth was done here, at the FRC/ASC. I've learned that I don't have to deal with problems alone." 
Because of his personal experience overcoming his emotional challenges, Joel can better serve the families he meets at the FRCs. "I have this opportunity to help other kids who have had a troublesome past like myself. Putting a smile on someone else's face is like winning an Olympic race. It feels amazing," he said.
Joel's performance at the ASC was transformative. Like many other students who have found solace in the unique program, Joel emerged with his GED, vocational skills, and a newly found confidence.