People in the LGBTQ2SIA+ community are at disproportionate risk for depression, suicide, and other behavioral health concerns. Youth, and transgender people of all ages, face even higher risks, while Black, Indigenous, and people of color; older adults; and people with disabilities also all face additional levels of isolation and marginalization, including within our own community.
People who are LGBTQ2SIA+ are also fierce, fabulous, resourceful, and resilient.
For over 50 years Vibrant Emotional Health has been a leader, advocate, and innovator in mental health in New York and across the country, including administering the 988 Suicide & Crisis Lifeline, and the Disaster Distress Helpline.
Our groundbreaking solutions deliver high-quality service and support, when, where, and how people need it. We believe that everyone can achieve emotional well-being with dignity and respect.
Support Happens Here. Family Happens Here. Hope Happens Here.
Pride Happens Here!
Vibrant Emotional Health Resources for
the LGBTQ2SIA+ Community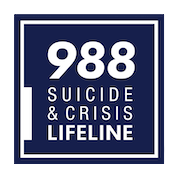 988 Suicide & Crisis Lifeline
988lifeline.org/

Call 988; press "2" for Español
Individuals wishing to access specialized LGBTQ+ affirming counseling can be connected during the hours of 3 p.m. to 2 a.m. Eastern daily by chat and text (text Q to 988) and 24/7 by phone, by pressing 3 when prompted.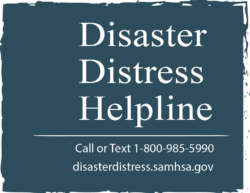 Disaster Distress Helpline
samhsa.gov/find-help/disaster-distress-helpline
Call or text 1-800-985-5990; press "2" for Español
If you are Deaf or hard of hearing, call 1-800-985-5990 via your videophone-enabled device or click on the "ASL Now" link via the website to be directly connected with a DDH crisis worker fluent in American Sign Language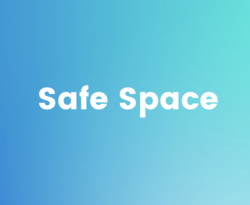 Vibrant Safe Space
vibrant.org/safespace/
To learn about other Vibrant programs and resources,
visit vibrant.org/what-we-do/
Additional Behavioral Health Resources for the LGBTQ2SIA+ Community
Crisis Hotlines
Trans Lifeline 1-877-565-8860
translifeline.org/
Trevor Project for LGBTQ+ Youth 1-866-488-7386 thetrevorproject.org/
SAMHSA Behavioral Health Services Locator 1-800-662-HELP (4357) findtreatment.samhsa.gov/
Behavioral Health Information and Advocacy
Community United Against Violence (CUAV)
Centers for Disease Control (CDC)
cdc.gov/lgbthealth/index.htm
Human Rights Campaign
hrc.org/resources/qtbipoc-mental-health-and-well-being
Mental Health America
mhanational.org/issues/lgbtq-communities-and-mental-health
National Alliance on Mental Illness (NAMI)
nami.org/Your-Journey/Identity-and-Cultural-Dimensions/LGBTQI
Substance Abuse and Mental Health Services Administration (SAMHSA)
samhsa.gov/behavioral-health-equity/lgbt
LGBTQ2SIA+ Emotional Health in the Media
Vibrant Blog: "Pride Month: Celebrating LGBTQ+ Crisis Center Staff and Remembering Pulse"
vibrant.org/pride-month-celebrating-lgbtq-crisis-center-staff-remembering-pulse-one-year-later/
Medical News Today Article, "What to know about sexual orientation and mental health in youth"
medicalnewstoday.com/articles/lgbt-youth-and-mental-health
Human Rights Campaign Video, "Mental Health in Queer & Trans BIPOC Communities" (includes ASL interpretation)
youtube.com/watch?v=fDbPeSfJd7o
The 'Double Closet': Why Some Bisexual People Struggle With Mental Health
nytimes.com/2021/06/30/well/bisexual-mental-health-lgbt.html
Suicide, Self-Harm, and LGBTQ Youth: Tips for Therapists
nctsn.org/resources/suicide-self-harm-and-lgbtq-youth-tips-for-therapists