April 3, 2018 —
Categorized in: Uncategorized
Military Resilience Project: Audition for the Park summer musical "Twelfth Night"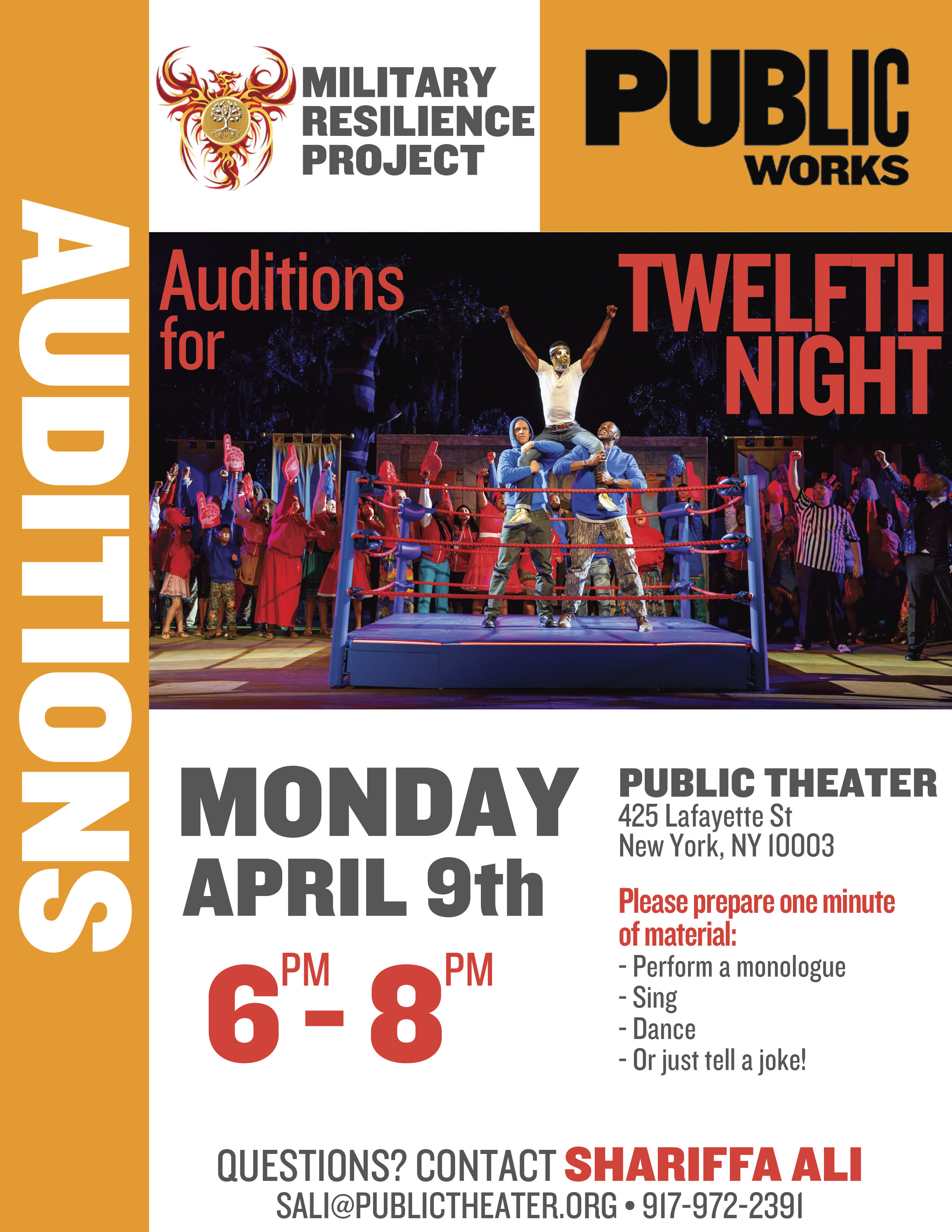 Military Resilience Project to announced it's third year of partnership with The Public!  And with that, their upcoming audition day for the Public Works' Shakespeare in the Park summer musical "Twelfth Night".
Public Works brings various NYC groups together to perform as a community in collaboration each Summer at the Delacorte Theater in Central Park.  Check out this video to see previous performances.
https://www.youtube.com/watch?v=WyvfPEi3GEs&t=1s

Veterans and Service Members, this is your opportunity to show NYC what it's veterans are truly made of. This year, the musical Twelfth Night will perform in Central Park for 5 weeks! Have you ever wanted to spend your summer on stage? Maybe you know someone who does?


If interested in signing up for this audition, please contact Artistic Director, Suzie Dunn at sdunn@milresilience.com and provide the following info:

Your Name:
Agency Affiliation:
Are you a Veteran or Family Member?

Are you a Beginner or Experienced Actor/Actress?
Auditions are on Monday, April 9th, from 6-8pm in NYC. Details are on the attached flyer. (Please note- anyone interested in this summer show audition must be available to rehearse Tuesday and Thursday evenings 5:30-9:30pm and Saturdays 12:00-4:00pm from June to July, and then for evening performances from July to August 19th). Also note- Not all who audition, get into the show.