May 27, 2015 —
Categorized in: Latest Blog from Vibrant
MHA Q&A with Kathryn Salisbury: iHelp New York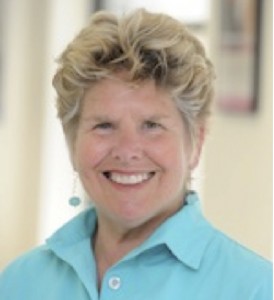 What is iHelp New York?
iHelp New York gives New Yorkers access to free, confidential and effective online cognitive behavioral therapy programs, or CBT for short. CBT is a tried, tested and effective way for people to improve their emotional well-being. iHelp is available 24 hours a day, 7 days a week, anywhere there is access to the internet. Better yet, around the clock telephone, text, and chat supports are available from MHA-NYC's trained counselors.  iHelp is provided by MHA-NYC , and powered by Cobalt.
What kind of problems does it deal with?
iHelp New York's five online programs address problems with depression, anxiety, sleep, hazardous alcohol and drug use and obsessive compulsive disorder (OCD). iHelp New York can be very helpful to people who are still experiencing distress following a disaster or traumatic event.
Can going online actually help people with these issues?
All of iHelp's programs have been studied in randomized controlled studies and shown to be as effective and in some cases more effective than face to face therapy. The results are impressive. For example, MOODCALMER, the program for depression, has been proven to help reduce depression severity by 41%. FEARFIGHTER, which helps to manage anxiety, panic and phobias, was shown to reduce panic and phobias by 63%. For individuals with sleep problems, RESTORE was shown to increase sleep by 50 minutes a night. Equally impressive, people who participated in SHADE reduced their hazardous drug and alcohol use by 44-58% after 6 months and by 72% after 12 months. Although not as common a problem, individuals suffering from OCD were able to reduce the time they spent ritualizing and obsessing by 3.4 hours a day when they enrolled in OCFighter. That is time they can now spend doing things they enjoy.
What is CBT? 
CBT is an evidence-based first line treatment for most common behavioral health disorders. It is time limited and oriented toward solving present day problems. CBT works to change harmful cycles of thoughts, feelings, and behaviors. CBT teaches specific skills that can help to identify and modify unhelpful thoughts and create long-term behavior change that reduces distress. Most CBT programs include opportunities to practice the skills that are taught.
Why is iHelp NewYork important?
There are many barriers to accessing behavioral health care including long wait lists, inconvenient hours, stigma and the shortage of clinicians trained in delivering CBT. The delivery of web-based cognitive behavioral therapy is particularly well suited to addressing these barriers.  Not only is there no wait list, but care and supports are available 24 hours a day, 7 days a week, anywhere that there is access to the web. At the same time, the option of being able to access care outside of an office setting, and in the privacy of one's own home or location of choice is particularly appealing for individuals who are concerned about stigma, privacy and confidentiality. With online access to CBT and wrap-around support, we have the opportunity to improve the emotional wellness of people who would otherwise not have access to care.
How do I enroll?
You can call 1 (866) 793-2765 and one of MHA-NYC's counselors will help you enroll and choose the best program for your needs. You can also enroll by visiting our website at iHelpCBT.com where you can log on and choose a password and username that will provide you access to the programs anytime.
iHelp New York is funded by NYS OASAS and the U.S. Department of Health and Human Services.