December 13, 2016 —
Categorized in: Latest Blog from Vibrant
Letter from the National Suicide Prevention Lifeline Director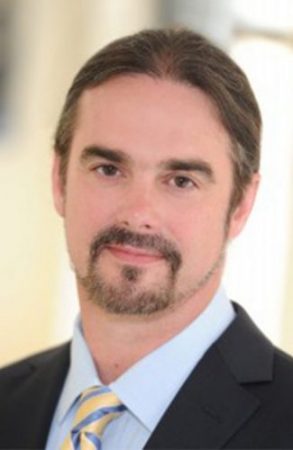 We wanted to take a moment to address the historic passage of the 21st Century Cures/Mental Health Reform Omnibus that was recently enacted and to highlight its relevance to the field of suicide prevention and crisis centers. The act is a result of years of bipartisan efforts and represents a recognition of a variety of health, mental health and suicide prevention care needs in our country. This act has some major implications, which include, but aren't limited to the following:
The Lifeline grant—unlike the Suicide Prevention Resource Center (SPRC) and the Garret Lee Smith Act—has never been a "congressionally authorized" program, until now. Until the 21st Century Cures Act, the Lifeline has solely been a program offered by the Substance Abuse and Mental Health Services Administration (SAMHSA), initially established through funds appropriated to SAMHSA in 2001.  Now authorized into law, the Lifeline can be more readily recognized by Congress, which may assist advocates seeking to enhance its funding.
The funds authorized for the Lifeline in the bill—approximately $7.2 million—is the same funding SAMHSA currently receives for the program. About $6.2 million goes to the grantee (Mental Health Association of New York City)—about $5.2 million for the Lifeline and about $1 million for the Disaster Distress Helpline. SAMHSA uses the remainder to fund follow-up programs, project evaluation, and logistics for related meetings.
Other suicide prevention and related programs named in the Bill:
Crisis response system grants to state and local governments, Indian tribes, and tribal organizations to strengthen community-based crisis response systems or to develop, maintain, or enhance a database of beds at inpatient psychiatric facilities, crisis stabilization units, and residential community mental health and residential substance use disorder treatment facilities ($12 million for Fiscal Years 2018-2022).
Garret Lee Smith grants and reauthorizes the SPRC to administer the program at around $6 million yearly from 2018-2022. State and tribal grants are reauthorized at $30 million each year.
Adult suicide prevention programs, that is, suicide prevention and intervention programs grants for individuals aged 25 years or older, appropriated at $30 million for the period of fiscal years 2018-2022. The purpose of these grants is to raise awareness of suicide, establish referral processes, and improve systems of care and outcomes for such individuals who are at risk of suicide.
The act recommends that Health and Human Services make suicide prevention programs for high risk individuals such as American Indian and Alaskan Native youth a high priority.
The passage of this act underscores some federal interest in the prioritization of suicide prevention programming, and may better position the Lifeline network of crisis centers in Congressional conversations in future federal investments designed to reduce suicide.
– John Draper, Ph.D., Project Director, National Suicide Prevention Lifeline and Chief Clinical Officer, Mental Health Association of New York City