May 4, 2016 —
Categorized in: Latest Blog from Vibrant
Here2Help Connect: Technological Solutions for High Quality Care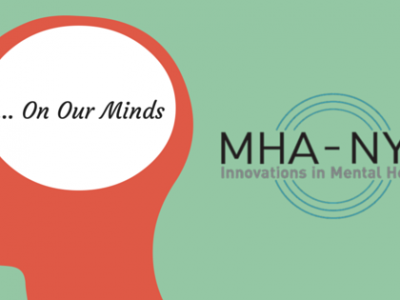 At the Mental Health Association of New York City's Here to Help Crisis Contact Center (H2H), trained mental health professionals apply evidence-based clinical techniques such as active listening, motivational interviewing, collaborative problem-solving, and practice of effective coping skills through telephone, text, and chat conversations. In-depth assessments of mental status and suicide and/or homicide risk are also conducted through phone, text, and chat in a structured and focused manner, providing life-saving intervention and connection to therapeutic resources. Similar theoretical and empirical substance is incorporated into follow-up services where safety planning by phone is included as needed.
Applying time-tested, evidenced-based techniques to a technology-based medium allows clinicians to provide care that is in-step with the needs of the consumer community. As the client is increasingly technologically-oriented, technologically-savvy therapeutic care is critical for both effectiveness and appeal. Incorporating technology into the delivery of behavioral health care also helps overcome cultural and logistical barriers, allowing the consumer community to access and receive care when, where, and how they want it.
A dedicated and passionate team of H2H counselors provide high quality clinical services to callers and/or chat and text visitors during their hour of greatest need. Counselors often handle contacts where individuals share intense information in great detail. H2H Counselors are impressive in their ability to manage such contacts with clinical and interpersonal sophistication, while remaining mindful of their own reactions and feelings. Our counselors are supported by a caring group of management staff who provide round-the-clock technical and operational support, robust training, best-in-class quality improvement, and individualized supervision to consistently assess the quality and efficiency of the services we provide, and also check-in with counselors and provide the support that is necessary. H2H paved the way in the agency with biannual employee engagement surveys to gather staff feedback on how they are impacted by the work they do, and what the management team can do to help our helpers. In response to staff feedback, H2H made several changes to the work space and structure, including a dedicated wellness room that serves as a serene respite and community space during breaks. H2H's leadership proudly showcases our work in industry conference, and our workforce management and clinical practices, as well as our strategies for engaging employees are well regarded within the crisis center community at large.
By simultaneously attending to the quality of our services and the quality of our work environment, H2H honors Maya Angelou's famous words that are featured on our wall: "…people will forget what you said, people will forget what you did, but people will never forget how you made them feel."
---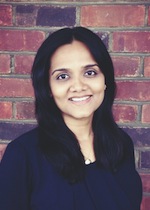 Anitha Iyer is a Clinical Psychologist, Clinical Director of Here2Help Connect (H2H)- MHA- NYC's crisis contact center, and Adjunct Assistant Professor at Columbia University's Teachers College. At H2H, Dr. Iyer provides leadership and oversight to clinical standards, trainings, and practices, and ensures ongoing quality improvement and adherence to best practices for all hotlines. She has considerable expertise in the treatment of interpersonal trauma and Post-traumatic Stress Disorder. Her professional affiliations include American Psychological Association (APA), New York State Psychological Association (NYSPA), and the South Asian Council for Social Services (SACSS) for whom she serves on the Advisory Board. Dr. Iyer is multilingual and fluent in English, Tamil, and Hindi/ Urdu.