May 8, 2014 —
Categorized in: Latest Blog from Vibrant
Help Erase Mental Health Stigma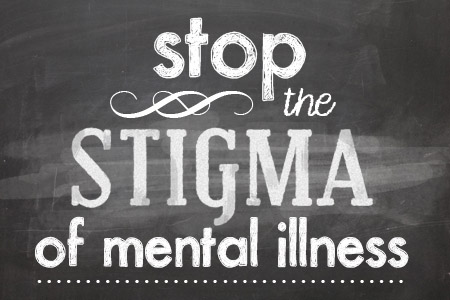 It's an understatement to say that living with a mental illness is an incredible challenge. Sadly, many struggle with a second challenge, the stigmatization of mental illness.  Instead of receiving compassion and acceptance, people with mental illnesses often experience discrimination and distrust, and have to work to hide their symptoms.
The harm done by stigma is widespread and varied: Opportunities that are already difficult can seem impossible for those dealing with mental health challenges. Necessities that define a quality life, such as jobs, safe housing, and health care, may feel out of reach, and for good reason. Research has shown that social avoidance isn't simply the perception of people with mental health issues — it is a true detriment to social interaction and employment.
Unfortunately, stigma seems to originate in the most intimate areas of our lives. In a 2010 study, researchers found that stigma directed towards young people with mental health diagnoses came from their own family, peers and teachers. Another study found that the stigma against mental health was prevalent within the medical profession as well.
There are a few things you can do to fight stigma and make life easier for people impacted by mental health issues.
Explore MHA-NYC's Center for Policy, Advocacy and Education to learn more about legislation changing the landscape of mental health care.
If you see false statements about or images of people with mental illness, write a letter to the editor. Accurate facts and information may help change both their ideas and actions.
photo credit: Dr. Sarah-Louise Quinnell