March 28, 2019 —
Categorized in: Disaster Mental Health, Latest Blog from Vibrant
Coping With Distress after International Disasters: Tips & Resources for Individuals, Families & Communities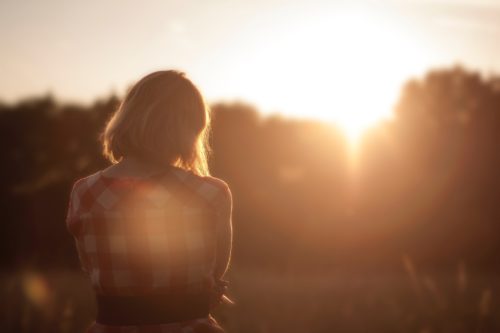 When a natural or human-caused disaster (such as earthquakes, typhoons, floods, disease outbreaks; terrorist attacks, war & conflict, transportation accidents, etc.) occurs in another country, news of the event can trigger strong feelings of anxiety, fear, confusion or loneliness, including if:
You have loved ones in the impacted area
You're from the area or have spent a significant amount of time there, and so the impacts from the event feel very personal to you
You or a loved one are deployed to the area to assist with response and recovery
You have been touched by a similar disaster in the past, and news of the event brings back difficult memories.
If you experience distress for any reason after a disaster in another country, the following tips and resources can help you and your loved ones cope.
1. Utilize 'Person Locator/Safety Check' Resources
When a loved one is in an impacted area and you can't easily get in touch with them, knowing that they are safe and/or accounted for might help you feel better.
Available 'person locator' or 'safety check' resources include:
2. Turn to Trusted Resources for News & Information
It's understandable to want to constantly take in news and information related to a disaster, including for days or even weeks if it's an unfolding situation. Turn to only those sources that you trust, and be cautious about viewing or listening to any stories related to the disaster that may have graphic words, sounds or images. On social media, official accounts of human rights organizations, international disaster relief providers, and U.S. Embassies are also options for receiving reliable information.
3. Limit Exposure to Media
Engaging in social media can be a way to cope- and can also lead to physical and mental stress. Consuming media for long periods of time can cause you to skip meals or only eat unhealthy snacks, it can diminish your ability to concentrate and get other things done, your eyes may become strained which can lead to headaches, it can interfere with your sleep, etc. Instead of staying glued to media, try to get the information you need in doses- For example, fifteen minutes every hour on the hour.
If you feel it's important to stay tuned in to media, try taking frequent, short walk breaks (even if just around your office or home), pay attention to your posture if you're sitting down, do stretches, take deep breaths, have healthy snacks nearby instead of junk food, etc.
4. Stay Connected with Family and Friends
Talk to someone you trust about how you are doing. Encourage yourself to offer or accept invitations to participate in vigils or attend other events that may be happening in your community related to the disaster, or just initiate or accept offers for casual get-togethers like going to a movie, taking a walk, playing sports, etc., which will also help to get your mind off of stressful events for a while.
5. Do Things that Might Help You with Overwhelming Emotions
Whatever you normally do to cope with stress, be sure to make time to do these things after a disaster, including during the long term recovery & on disaster anniversary dates or when you hear news of similar disasters happening that may trigger painful memories from the past.
Some days may be more difficult than others, and if you feel overwhelmed with strong emotions like anxiety, loneliness or fear you may want to try different ways of coping- Check out the American Counseling Association's 100 Ways to Reduce Stress for ideas: http://bit.ly/29OZC6p
6. Practice Preparedness
Preparedness helps us to feel calmer & more in control before, during and after disasters and other emergencies. For people who have loved ones in other countries, be sure that preparedness includes:
Develop an emergency communications plan, including becoming familiar with the 'person locator' & 'safety check' resources listed in Tip #1 (save these resources to your phone, tablet or computer for quick & easy access) and share contact information of neighbors, schools, workplaces, hotels/hostels/other host accommodations, etc., with loved ones at home
For U.S. residents traveling, working, or studying overseas, the U.S. State Department's Get Help in an Emergency resource page has additional helpful phone numbers & web links to include in your international travel, study, deployment or relocation plans: http://bit.ly/2a6aXvj
7. Pay Attention to Children and Teens
Just like adults, children & teens may also become anxious, upset or confused after an international disaster. Be attentive to what your kids are saying or if they are behaving differently. Balance open communication with space for them to feel and process their emotions in their own ways. Common Sense Media's Explaining the News to Our Kids has helpful tips for parents & caregivers, broken down by age group: http://bit.ly/1rkqho2
8. Know When to Ask for Help
Sometimes even after we've tried coping tips & resources such as these, we still feel distress such as:
Trouble getting through the day & performing regular routines at home, school or work
Too much or too little sleep; not eating enough or eating too much
Feeling isolated, numb, or like you don't care about anything
Worrying a lot; feelings of anxiety that seem like they stay with you all the time
Substance abuse, including excessive use of prescription meds, alcohol & tobacco
Thoughts of hurting or killing yourself and/or others
If you or someone you care about shows any one or more of these symptoms, You Are Not Alone.
The Disaster Distress Helpline provides 24/7/365 crisis counseling & emotional support for anyone, anywhere in the United States: Talk With Us!
Call or text 1-800-985-5990 (Spanish-speakers, press "2"); hotline callers can also connect with counselors in over 100 additional languages via 3rd party interpretation services
For a summary of DDH information and resources in English and 30+ languages commonly spoken in the U.S., visit https://issuu.com/disasterdistresshelpline