March 24, 2016 —
Categorized in: Latest Blog from Vibrant
A Statement on the Passing of Marvin Spieler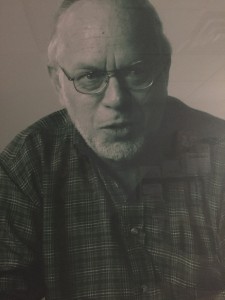 It is with great sadness that the staff of MHA-NYC announce the passing of our dear friend and colleague Marvin Spieler. Throughout his life, Marvin was an outspoken advocate for all those with mental illness and championed recovery for all people living with behavioral health needs.
Marvin, one our very first employees, supported the development of the consumer movement in NYC and founded the MHA-NYC Consumer Speaker Bureau more than 30 years ago. He took the vital lessons he had learned about recovery and shared them at local agencies throughout the city.
"I remember him addressing our board more than 25 years ago," said MHA-NYC President and CEO Giselle Stolper," and saying one of the major milestones in his recovery was when he had to file a tax return."
Marvin Spieler represented the very heart and sole of our organization. The life lessons he shared with us-and with all New Yorkers- have been too invaluable to count. We will miss him dearly, but his legacy will live on forever.
His family has requested that all gifts be put toward the cause of mental wellness. For all those who wish to donate in Marvin's memory, please click here.